Your dog is in good hands with our groomers, who are specially trained to handle each dog in a way that makes grooming a positive experience. Our groomers have worked with all types of breeds, so you can feel confident that your dog will look his or her best after visiting The Dog Scoop. Owners are free to watch the process and learn grooming techniques in our newly expanded groom room, which features top-of-the-line, state-of-the-art grooming tools and equipment.
Our Grooming Staff
Allison Ciulla – Grooming Manager
Kim Bertolami – Grooming Assistant
Together, our grooming staff creates a fun, relaxed atmosphere in the groom room and provides flexibility in the scheduling of appointments.
Rates
Nail trim: $15
Ear cleaning: $15
Nail grinding: $20
Teeth brushing: $10
Bath only: $30 and up
Bath and Tidy: $45 and up (includes teeth brushing, nails, and anal glands)
Full Groom prices vary depending on breed, cut, coat condition, and temperament. Please speak to the groomer directly for an estimate.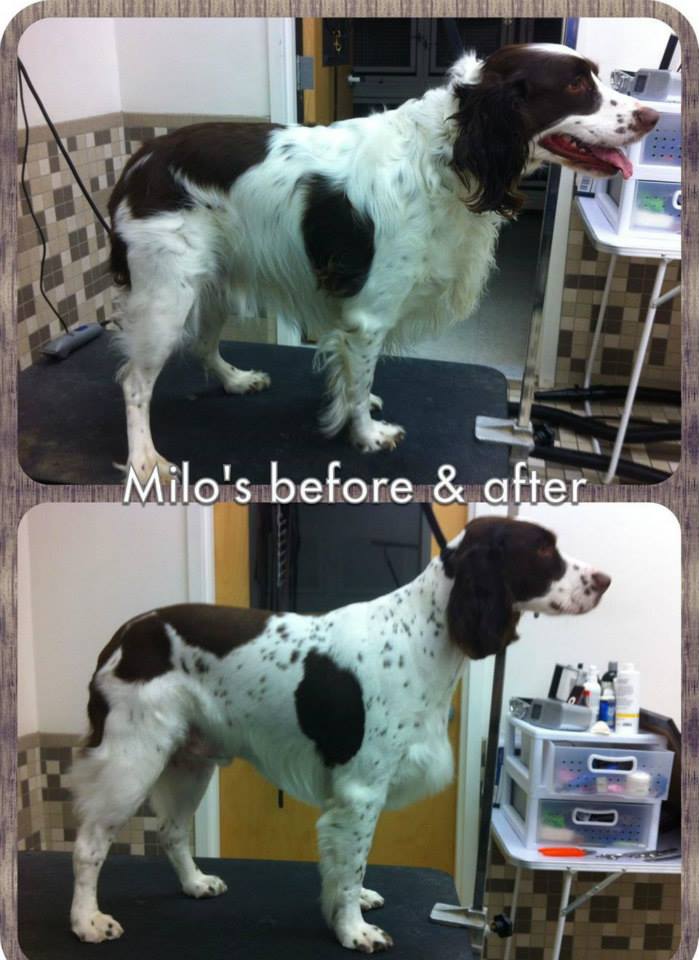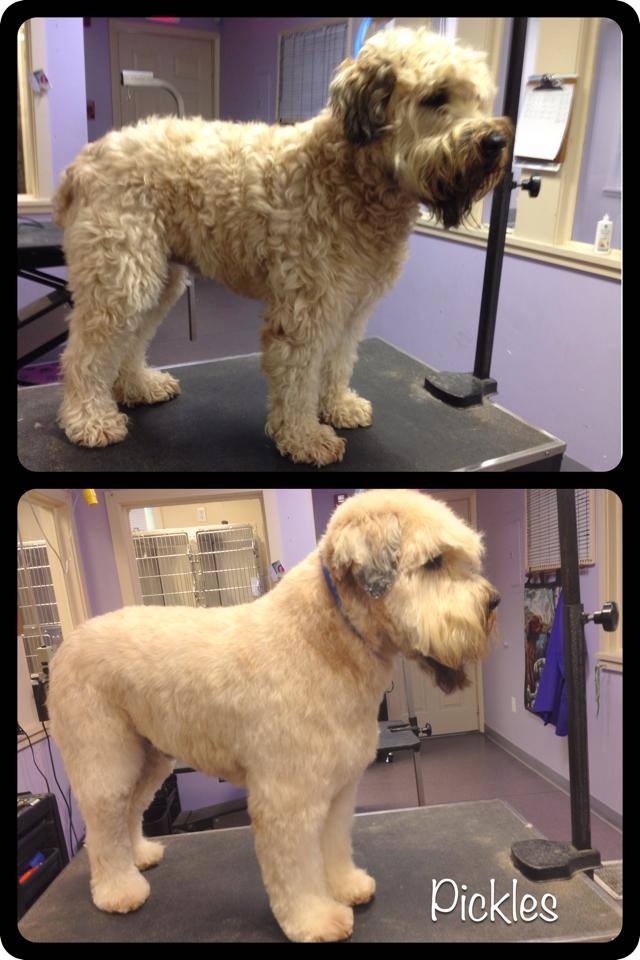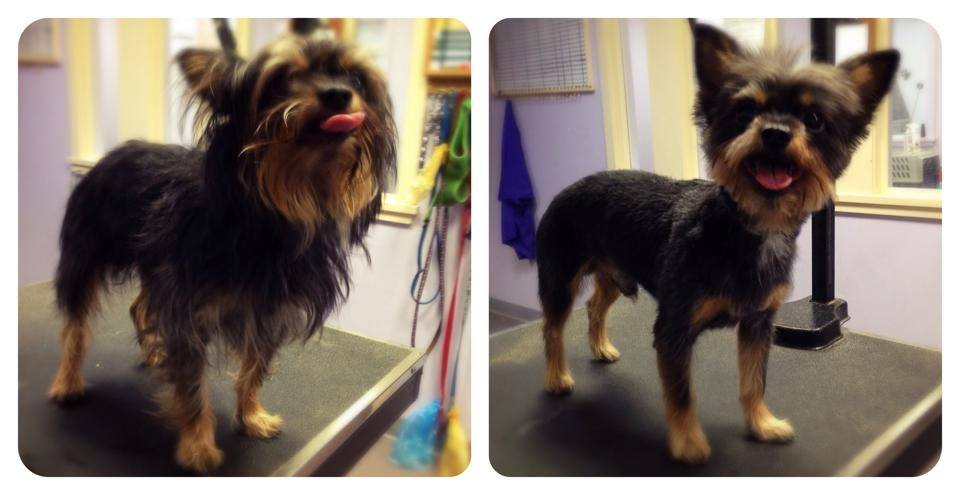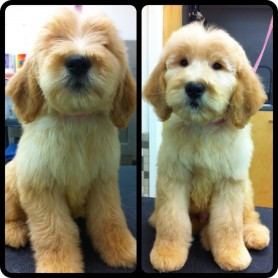 I have to tell you how great the 'boys' looked after their recent groom. So much fur was removed, that they actually looked smaller. It was much needed, but I never can get them to stand for that long (and my hands get sore). They looked so wonderfully soft and smooth, they haven't looked so good for years. Thanks for the great work.
– Marlene